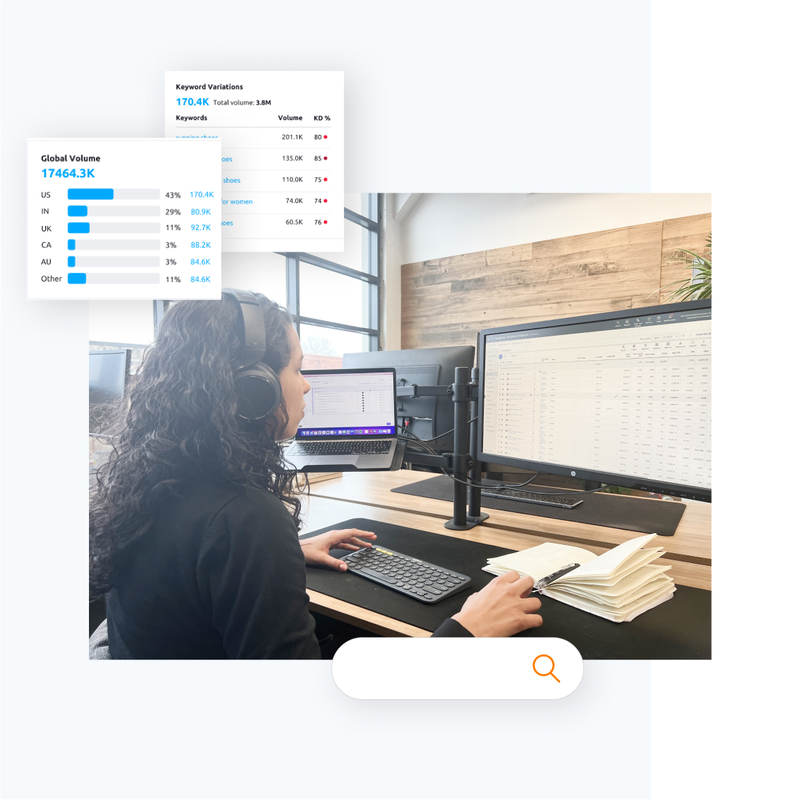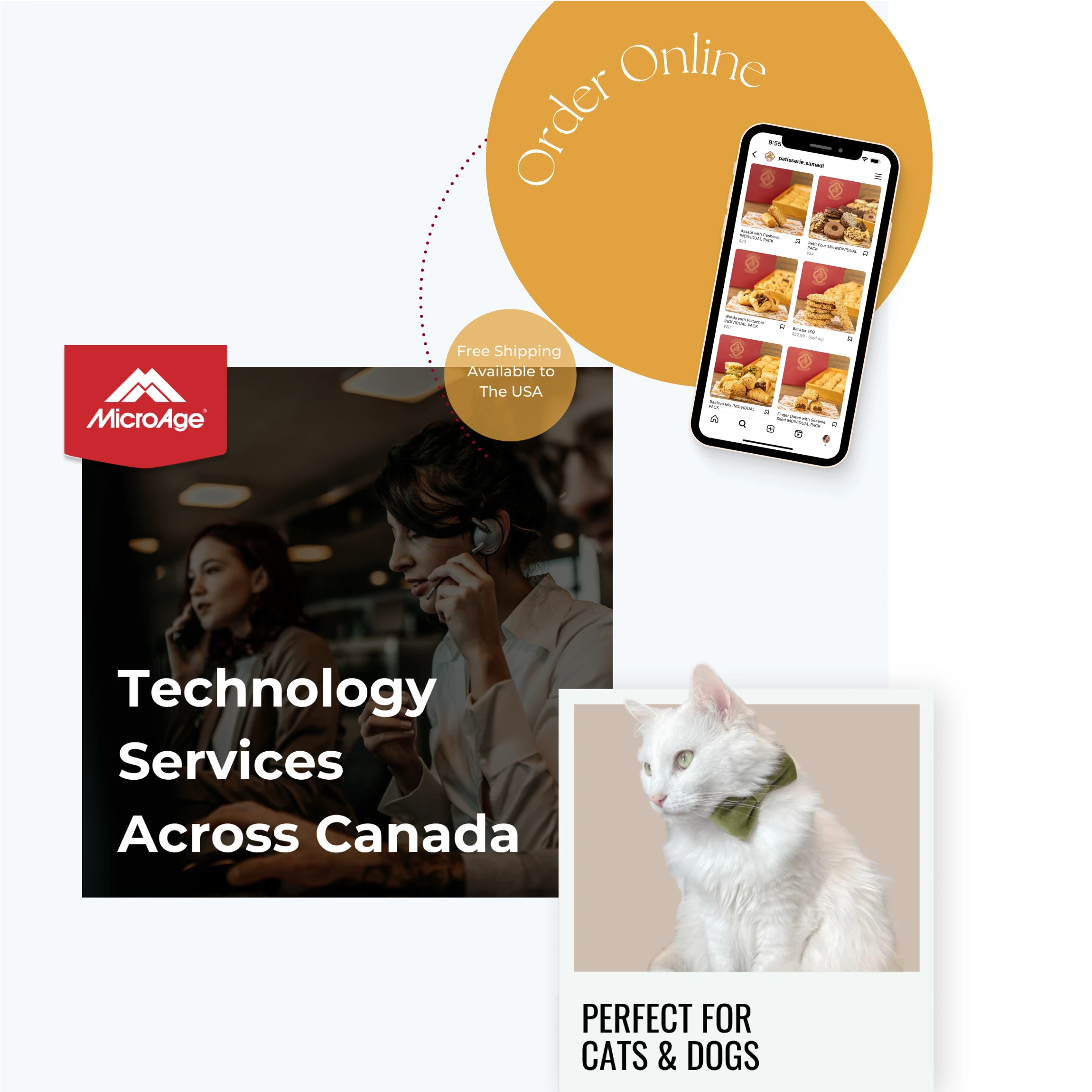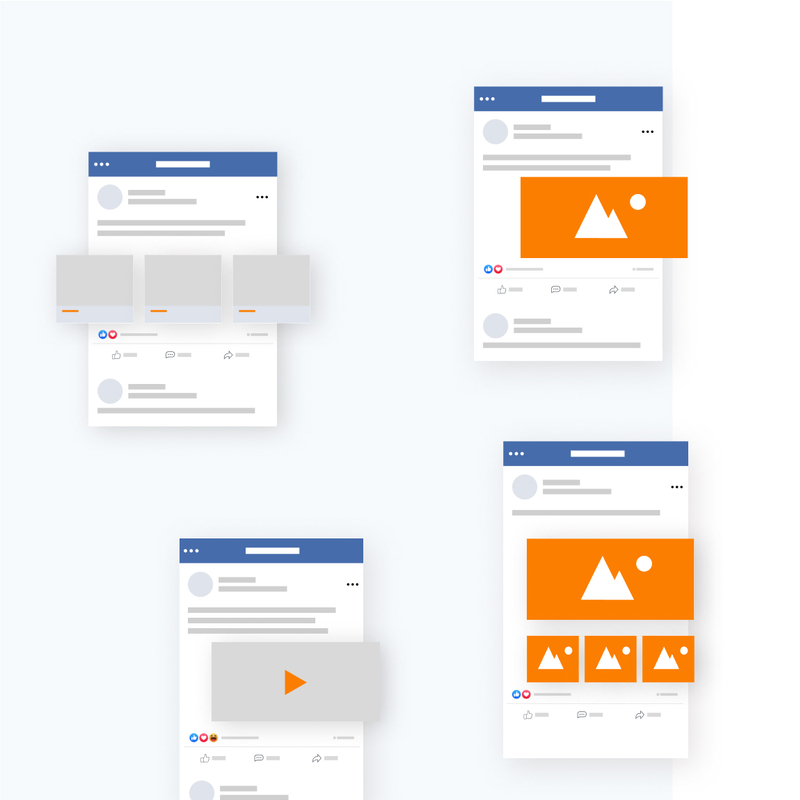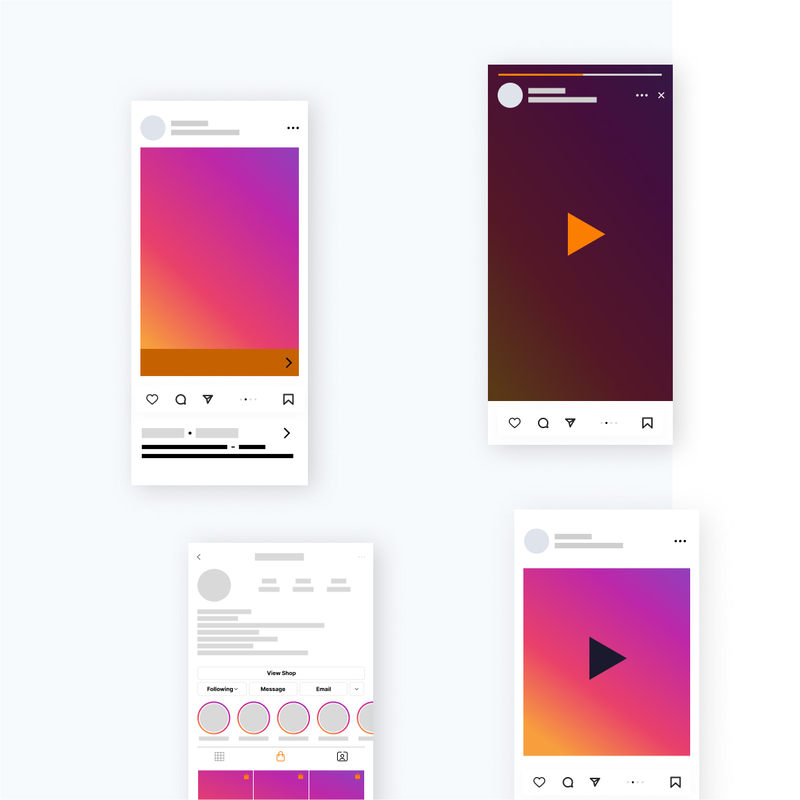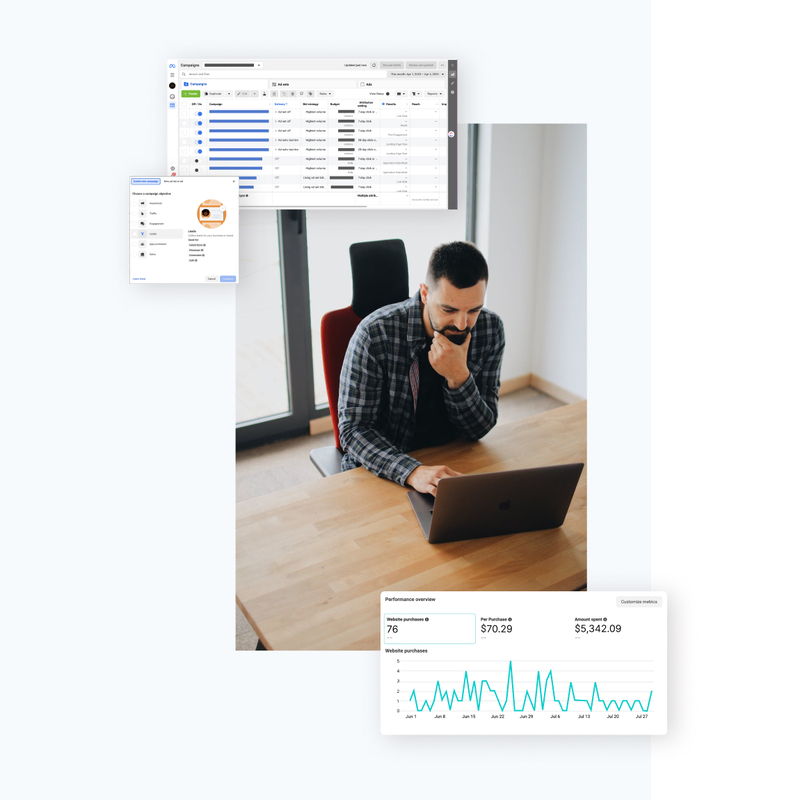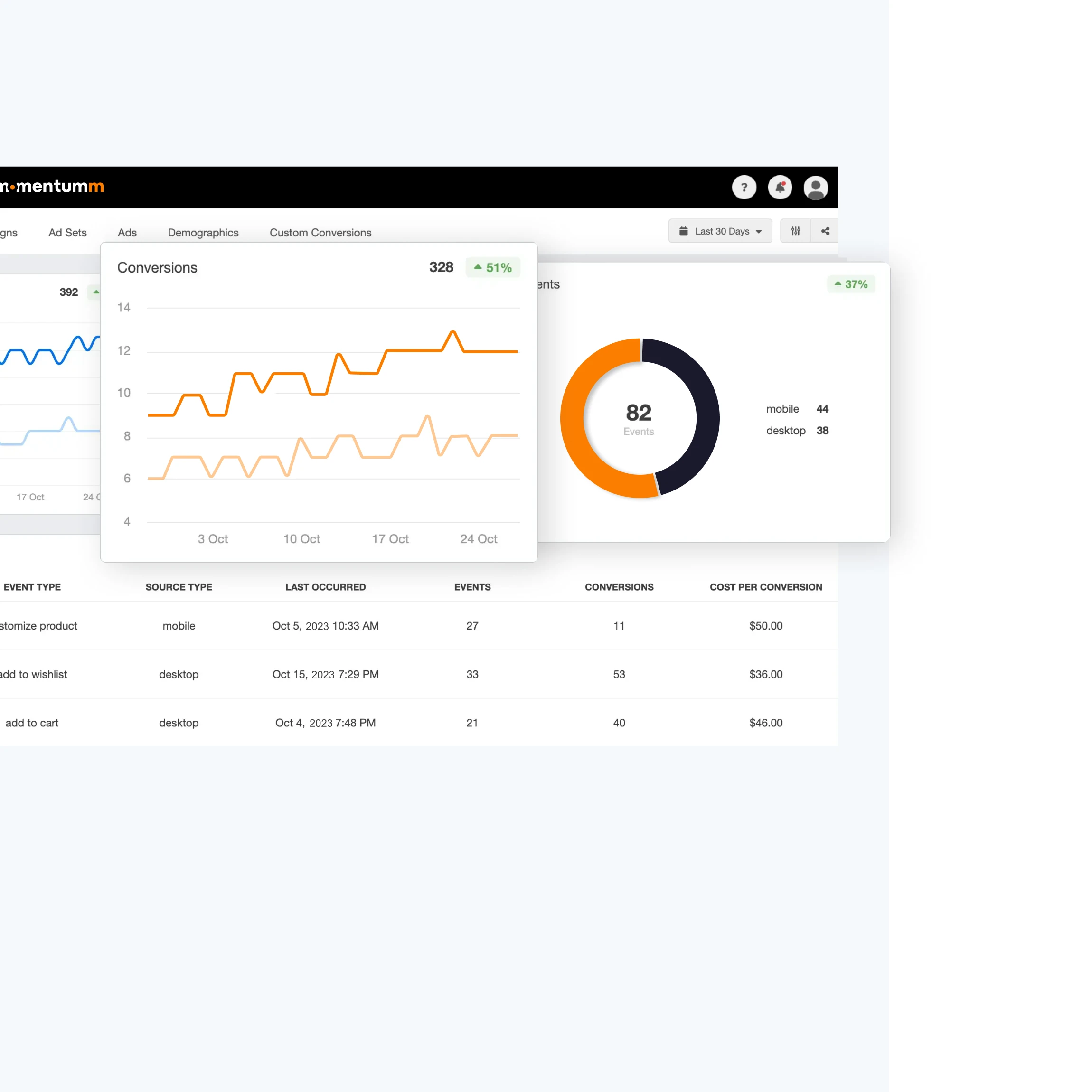 Tailor-made strategy
From choosing audiences to creating a winning campaign structure, we create a tailor-made strategy and effective campaigns based on your objectives and your budget.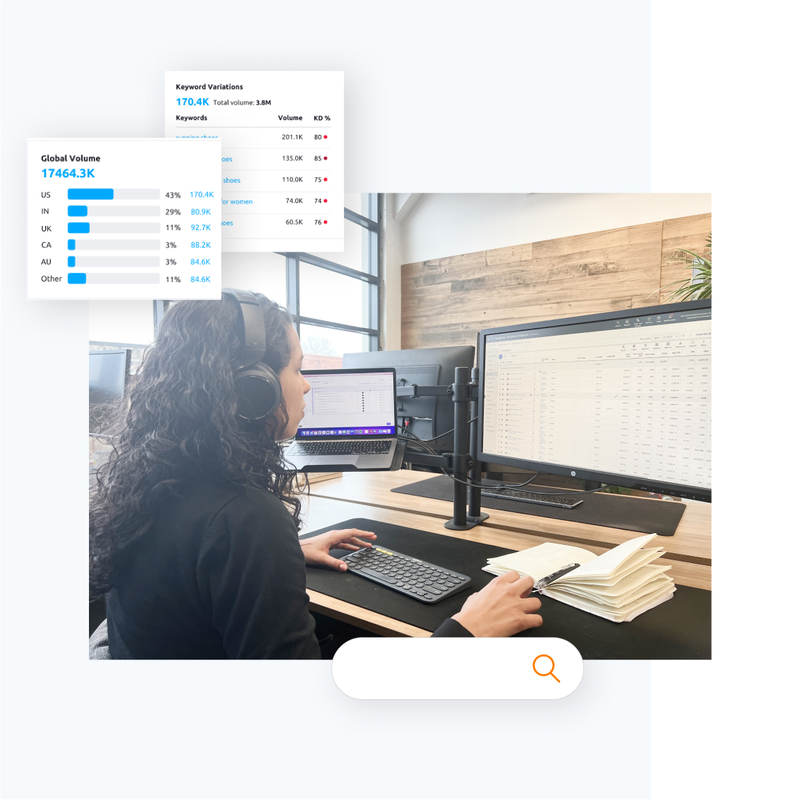 Ads Structure and Creatives
We take care of creating everything for you, from a winning ads structure to all the required creatives. Leverage a turnkey service to launch your campaigns efficiently.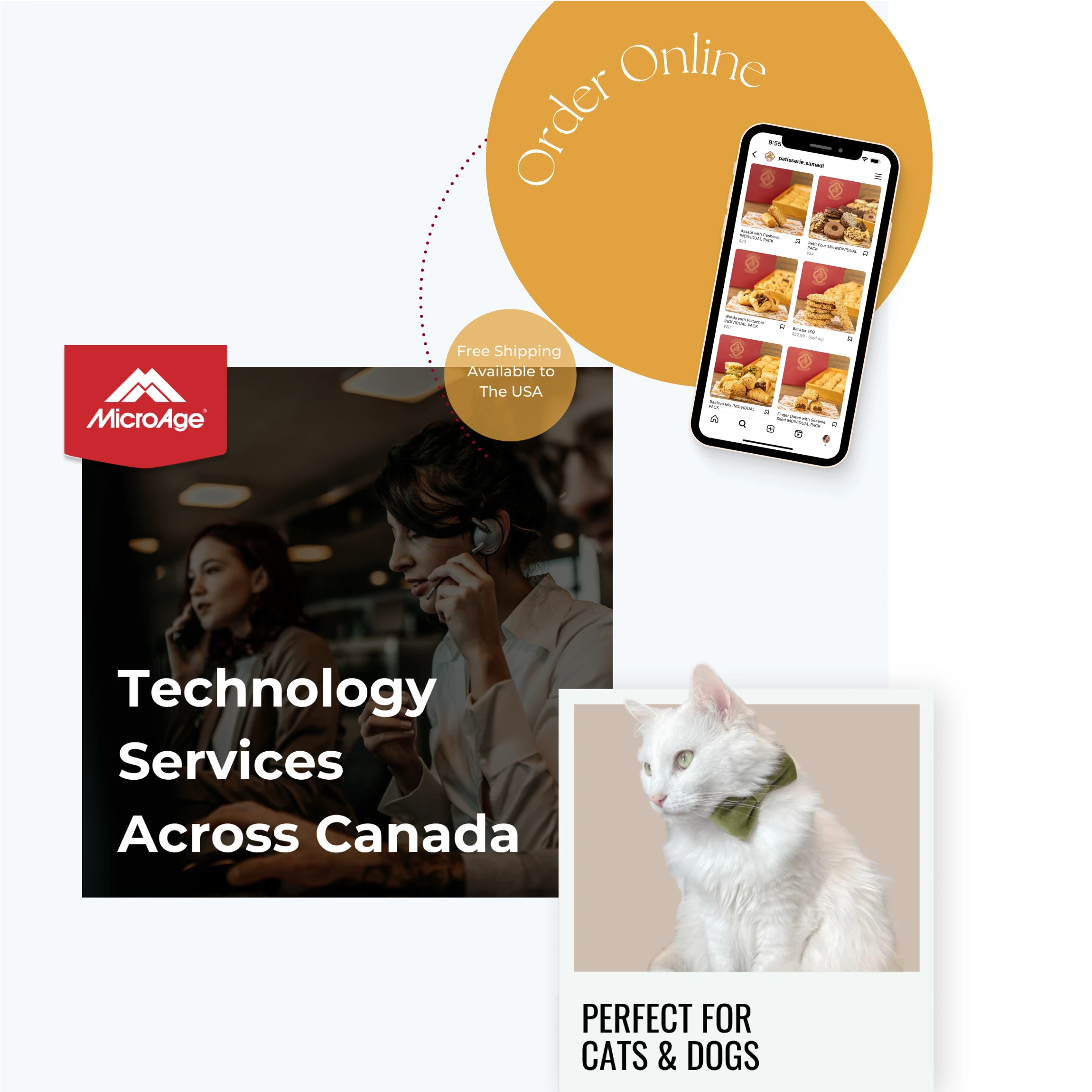 Facebook
Thanks to its very advanced targeting possibilities as well as its powerful algorithm, advertising on Facebook represents an extremely relevant and very profitable acquisition channel. Whether it's lead generation, online sales, or increasing a brand's presence, this is the go-to platform for multiple marketing purposes.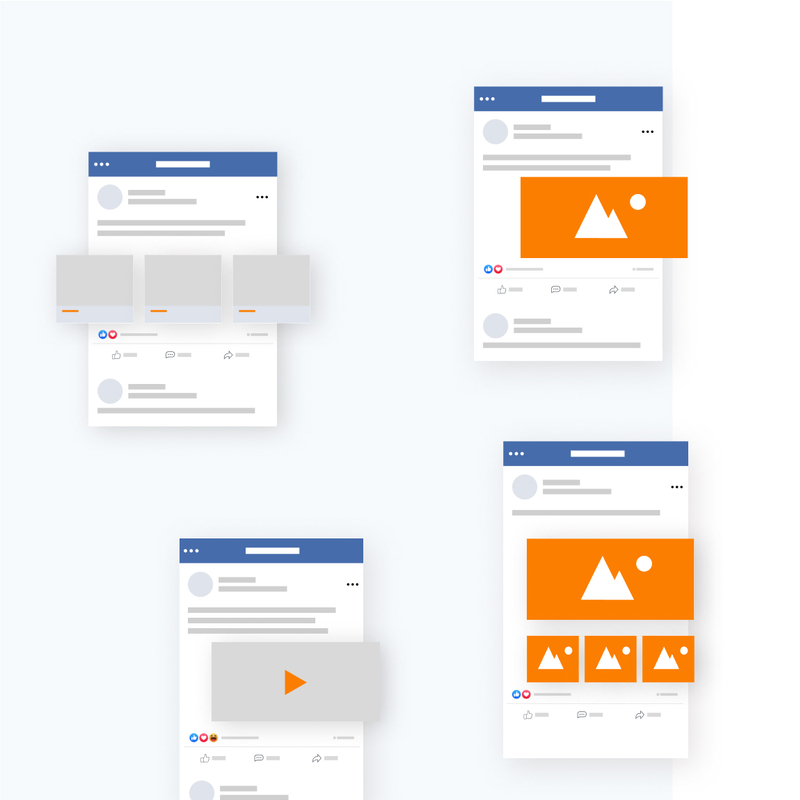 Instagram
Facebook's little brother offers increased reach within targeted campaigns on Facebook and Instagram. Focused on mainly visual content and slightly different formats, it allows you to strategically complete campaigns and offers a second platform to reach your target audience effectively.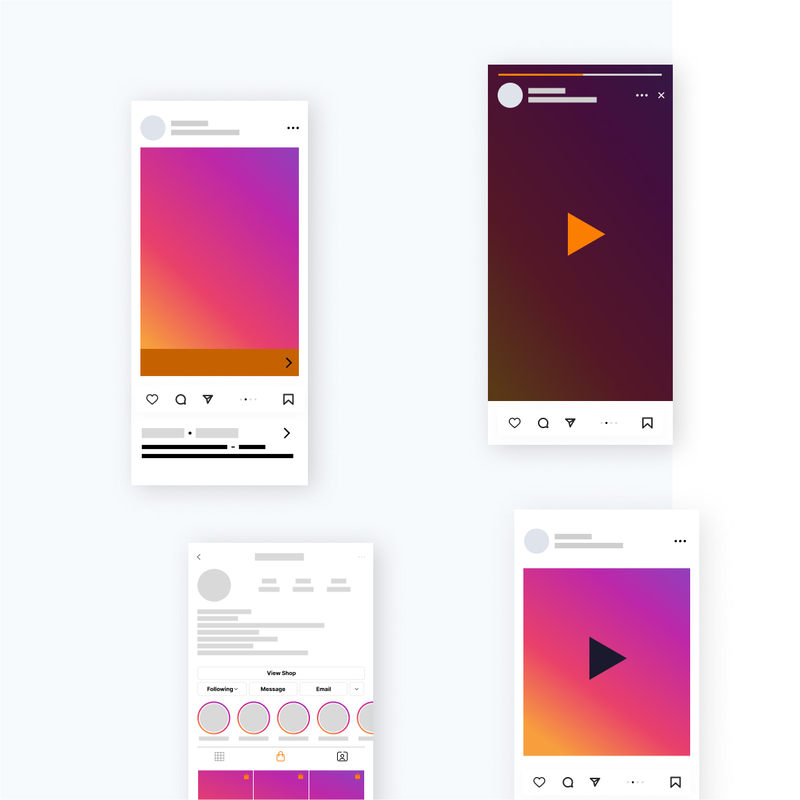 Ongoing management and optimization
Every week, our certified Meta Ads team reviews your campaigns and ads in order to manage budgets, test audiences and new ads in order to always perform better.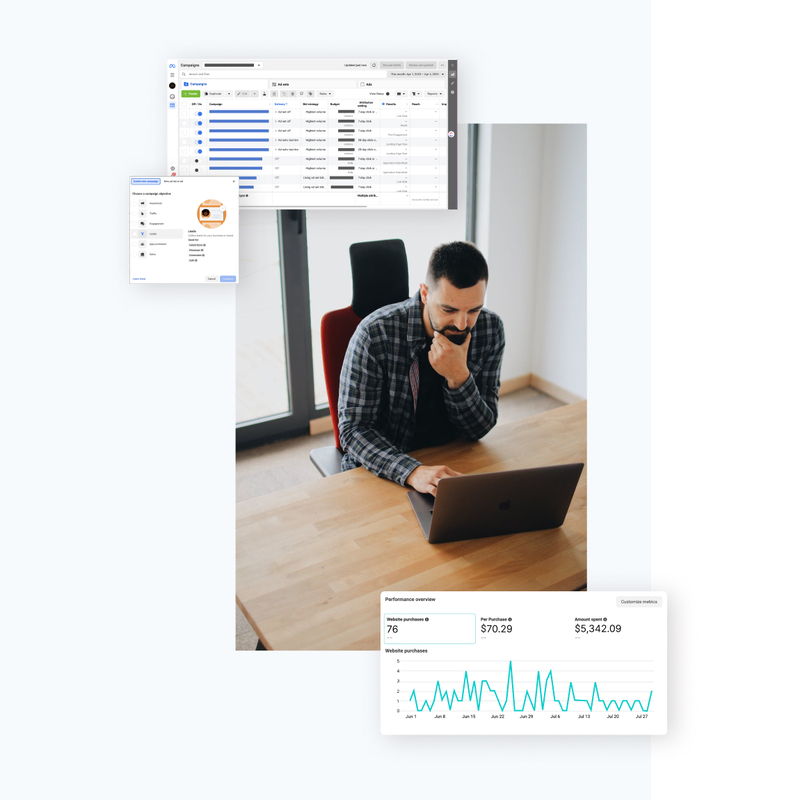 24/7 Dashboard
PDF reports are so 2017. We provide you with a dashboard available 24/7 allowing you to keep an eye on the performance of your investments at any time!