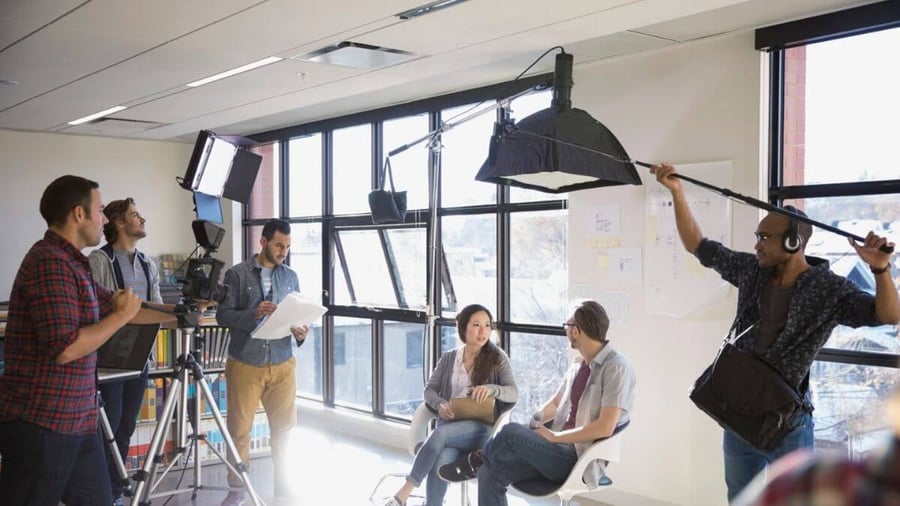 What to Know About Commercial Video Production – Ultimate Guide
Companies have always been competing with one another to become the best in the industry. It's imperative that every company finds a distinct characteristic that will make their brand more recognizable and relatable. One of the best ways to do this is by publishing a series of videos, as they can help your company on many levels.
Why Do I Need Video Production?
There are many reasons why a company will want to produce promotional videos. First of all, videos are a type of media that can attract a lot of attention from the audience, as they can be quite engaging and entertaining when done right.
You can also do more with videos to make them more memorable, which will generate more buzz for your brand. For example, you can hide cryptic messages in your ads, which people can piece together. You can make it a small hidden campaign. However, you should keep in mind that you will need a team of experienced and well-equipped video producers to ensure that you get the kind of output you're looking for.
Types of Promotional Video Production:
Now that you understand how important video production can be to a company, the next thing you will need to know is the types of videos you can use. Here are two of the major types that most companies invest in:
Marketing Videos:
These can be used for anything from advertisements, brand awareness campaigns, to overall engagement projects. These videos are usually aimed to help with certain parts of a marketing campaign, whether it's lead generation, conversions, or sales.
The main difference between a marketing video and an explainer video is that the former has a CTA that will entice people to take the desired action while an explainer video doesn't need one.
Explainer Videos:
As the name suggests, an explainer video is designed to answer a pain point of the general audience base. It can address some issues, such as how to use the products and how to make the most of the services they are offered. It's usually a much better way to answer Q&As without having to write an extensive blog post that people may or may not read.
Why Do I Need to Work with Professionals?
It's difficult to guarantee that your videos will produce the effect you want them to if you don't work with professionals. These experts know how to design a video campaign and can create a compelling CTA that will ensure that people will do what you want them to after they watch your videos. You have to make sure that the videos retain the branding identity of your company, which requires a thorough understanding of the process.
If you decide to wing it, you won't be able to reach the level of success you're hoping for. Even if you manage that, it's unlikely that you will be able to replicate the same effect.
If you're looking for a video production agency to help you, Momentumm is here to help. Get in touch with us today to see how we can help.