Video marketing campaign is simply the art of using videos to advertise and promote your products and services. The main aim is to reach a greater audience to increase a company's market share. In recent years, video content marketing has gained popularity since people prefer watching to reading. As a result, entrepreneurs are focusing on getting started with video marketing as an advertisement tool. Marketing videos are a great way to engage and educate customers. Video marketing campaign is now rising to the top of the marketing tool list. Therefore, as an entrepreneur, you need to promote your business through videos to keep up with the competition.
Who Needs Video Marketing?
According to research, video content has the highest customer internet traffic. With this in mind, marketers need to get started on video marketing. This will attract more customers and maintain existing customers. Therefore, business owners should ensure that their marketing department embraces getting started with video marketing as a marketing technique. Moreover, marketing videos are a great way to keep up with the competition in the market. This is because if your marketer does not consider videos as a marketing strategy, other businesses will have a competitive advantage.
How to Make a Video for Your Business
Technology has made it easy to get started on video marketing. Applications like Biteable may be used to make business videos with just a few clicks. However, you first need to create a video production plan by identifying the mission and goal of your video.
When getting started with video marketing, it is also wise to stage your personality in the video to make it unique. This can be done by giving your audience a glimpse of your production process or showing a real situation that happens in your business. You know everything about your product or service but your audience knows nothing. Therefore, improve your video marketing efforts by explaining everything about your brand first. Furthermore, when getting started with video marketing, ensure your video is both informative and entertaining.
Marketing, educational or how-to videos are a great way to develop a story that engages the customer. Make a video that looks professional and clearly explain your product or service. Utilize the available camera options that you can afford. Hold the camera on a tripod or firm space without shakiness. Use video edit tools to put the video together and finally export your video to high-definition to give viewers a clear view.
The Ultimate Video Marketing Starter Kit 😱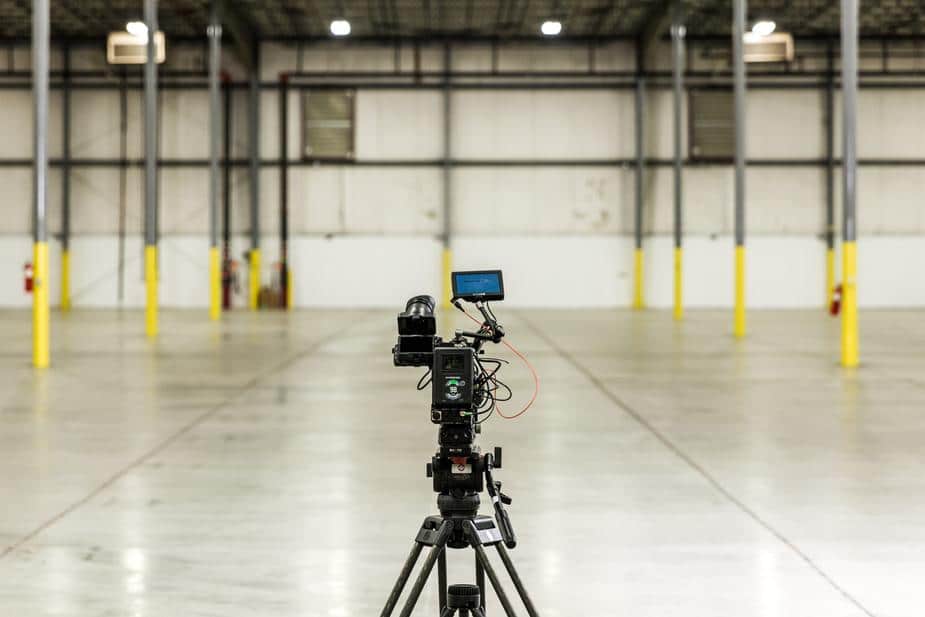 Video marketing campaign is a full-time job for marketers and an investment that every business owner should consider. As much as viewers expect high-quality videos, it shouldn't break your finances. Time and reasonable investment will result in a promotional video. The following are steps to get started on a video marketing campaign at an affordable cost.
Step 1: Recognize the intention of the video marketing strategy
Marketing videos are a great way to entertain the audience. This is done by understanding your target niche is and what attracts them to your product or service. With this knowledge, you will be able to create a video they need and like.
Step 2: Decipher the topics and formats you need to incorporate in your video content
How to make video marketing work for your business?! The main aim is to provide a content that connects best with your audience. Evaluate whether your animation should be an instruction video or a brand narrative. A good marketing campaign strategy comes from research regarding the market. You can also borrow ideas and manipulate them to fit your brand.
Step 3: Figure out who will create your video content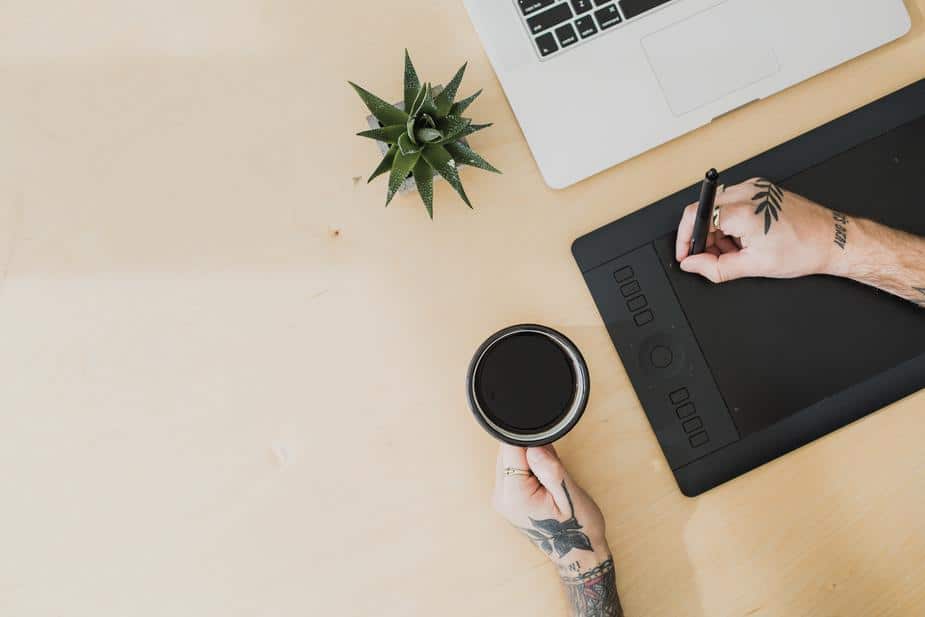 Consider the available options on whom to develop your marketing campaign. You may join efforts with your team to make one or involve marketing agencies to help you develop one. Another option may be to include influencers or bloggers to help you promote your product or service.
Step 4: Make your viewers want more
Most of us see commercial as an interruption to what we are watching. However, there are those one or two video marketing efforts that interest us, and we even want more. Video marketing efforts are considered successful when viewers are anticipated the next episode.
Step 5: Understand where and how you will promote your videos
It might be expensive to afford influencers to promote your videos. However, you should find friends and relatives willing to advertise your video content and create awareness. It is also essential to find a perfect spot to create content that will promote your product or service.
How to Create a Video to Get People Talking and Clicking
A video market campaign should be catchy and engaging to viewers. This can be done by starting with the most exciting part of your video. You can also start with a hook at the beginning of your video. This grabs the attention of your audience, and they will watch till the end to see what happens.
Ensure your clip is shareable. Ask yourself if you could share the video and why. People share cute and funny content. Make your marketing video look cute and hilarious to attract views that promote your brand. Utilize music and sound effects and ask questions in your video. Reflect your culture and personality in the videos to spike viewers. Marketing videos are a great way to show customers you care and you are easily approachable. This makes educational or how-to videos relatable to viewers.
So Can Videos Increase Sales?
When getting started with video marketing, you should understand that good content will market your product; thus increase your sales. However, you must ensure the video captures the attention of your audience. Video marketing campaign efforts increase sales in several ways. If your educational or how-to videos are interesting enough, capture viewers' attention and inform them of your product or service. Besides, shareable content will go viral and as more people watch, they will come looking for your brand. Video marketing efforts maintain and remind the existing customer of your product. Loyal, satisfied customers will spread word about your product or service, therefore, attracting more sales. A business owner needs to get started on video marketing and market their product to increase its market share.
The 12 Types of Marketing Videos
After evaluating your video's objective, you can classify the video into different types. It is vital to determine the nature of your video since each type has a different value to the video subject. The following are various types of video marketing to get started on video marketing.
Live videos: A live video gives your audience a unique and intimate perception of your brand.
Personalized messages: You can use educational or how-to videos creatively to continue a conversation through email or text messages.
Amplified reality videos: In this video style, content is generated digitally from the object you are currently viewing in reality. An example is the IKEA app.
360 videos: The content is viewed via devices like Google Cardboard. Viewers immerse deeper into the real world and get a broader experience.
Demo videos: Marketing videos are a great way to demonstrate how you can use a product.
Event videos: It covers an event of your business which adds value to your business.
Brand videos: These videos are part of a marketing campaign. The videos explain the mission of the product or service, which creates brand awareness.
Expert interviews: Conducting video interviews with experts in your industry creates brand reliability and educates consumers about your brand.
How-to-videos: Educational or how-to videos are used to inform and educate potential customers on your brand.
Animation videos: Animated videos explain difficult educational or how-to videos simply and easily.
Explainer videos: They explain how a product or service achieves customer objective.
Customer testimonial videos: You can feature loyal satisfied customers in your videos to prove the reliability of your product or service.
Why You Should Have YouTube Host Your Videos
Hosting video content on YouTube has several benefits. It is easy to use YouTube as a video host. YouTube is popular; thus, it creates popularity for your product. It is also flexible and improves the visibility of a brand. With these advantages, you should have YouTube host your marketing videos. This will help attract more customers in your business thus increasing sales.
Tips for Creating Marketing Videos
Understand your target audience and create a marketing story in your video. Make the video as interesting as possible and ensure you remain friendly to mobile users. Capture the attention of viewers while making the video content short with an interesting title. Remain educative in your video and ensure you are ranging on a budget, especially if it is an online video.
Defining Your Goals and Analysing Results
It is important to track your video marketing results. This helps in evaluating if the video is doing well or you need to re-define your marketing goal. Be flexible to make adjustments in your marketing video if need be. Define your goals by evaluating if your video marketing campaign captures the mission and purpose of your brand. Create a team to handle the results and research on improvement measures to improve your results.
Final Thoughts
Marketing videos are a great way to promote and advertise your brand. Getting started with video marketing is easy and affordable. Focus on the objective and vision of your business for great results. Your video marketing efforts determine how effective the video will be.