Are you considering a website redesign? If so, you're on the right track! A website redesign is a great way to improve your website's customer conversion rates. In this blog post, we will discuss some tips for redesigning your website to attract more customers and boost your business's bottom line. Stay tuned – we have some great tips for you!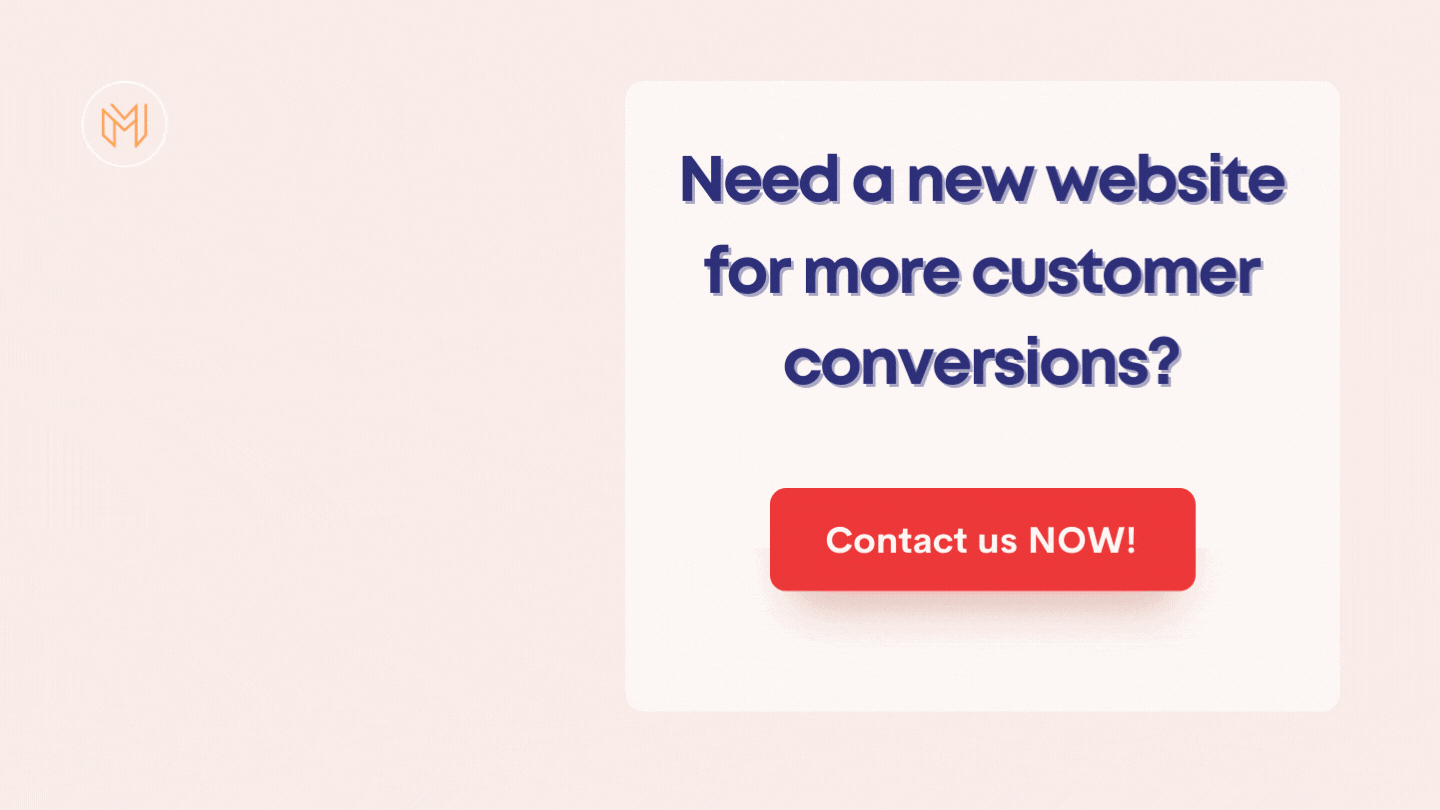 What is website redesign?
Website redesign can be defined as the process of revamping or completely recreating a website. There are various reasons why a company might need to go through a website redesign. Some of these reasons include improving the user experience, fixing a malfunctioning website, restructuring the website to better align with marketing goals, optimizing the buyer journey, making the website responsive to all devices, or updating the website's design. Let's take a closer look at all of these factors.
Reasons why your Company might need a website redesign
Improving user experience
User experience (UX) is the practice of improving the quality of the user's interaction with and perceptions of your website. UX design is all about getting to know your users, understanding what they want and value, their skills and capabilities, as well as their limitations. It also considers the business goals. The objective of user-centered design is to provide a better experience for the end-users of your products or services by ensuring that they are both effective and efficient in their use. UX best practices aim to improve the quality of user interaction with and perceptions of your services/products.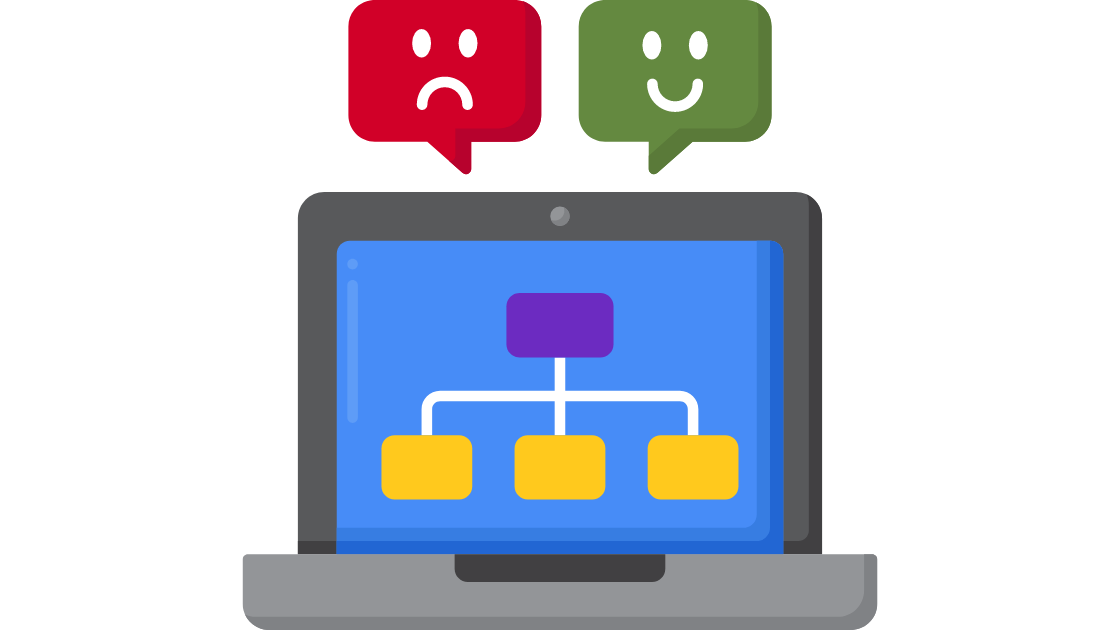 There are a few ways to improve the user experience on your website:
Auditing your current site to understand how users are currently interacting with it. You can also use website redesign checklists to make sure you're covering all the bases in your redesign.
Make sure to focus on the user journey and create a website that's easy to navigate.
Use website analytics software to measure how your design is impacting user behavior on your website. Improving UX can result in more website conversions and a better overall user experience.
Malfunctioning website
Your site may be displaying broken links, outdated offers, or even outdated layouts that are no longer optimized. All of these will persuade consumers to visit your website less frequently. Although they may appear to be minor factors, these issues can have a large influence on your traffic; thus, impacting your business.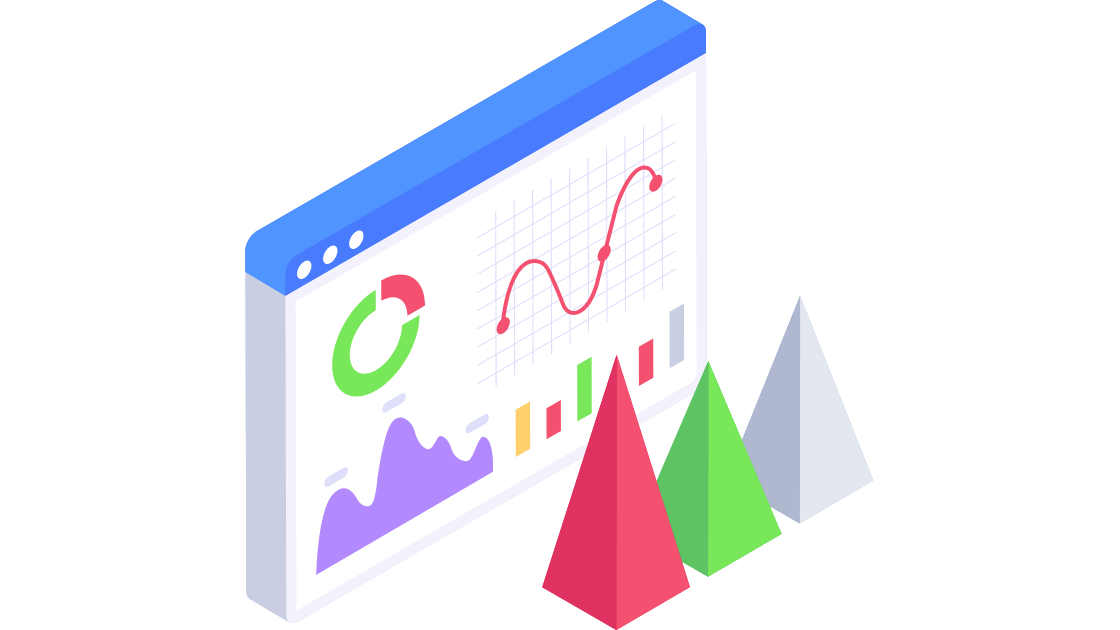 Restructure your website with its marketing goals
There are a few key things to consider when aligning your website with your marketing goals. First, you'll want to audit your current website to get a sense of what's working and what needs improvement. From there, you can create a website redesign checklist that will help guide your project. Be sure to think about the user journey and how you can make it as smooth as possible. Also, focus on website elements that drive conversions, such as calls-to-action and landing pages. By following these tips, you'll be able to create a website that helps you achieve your marketing goals.
Optimizing the buyer's journey
The buyer's journey is the path that a buyer takes to purchase a new product or service. It describes the buyer's process of becoming aware of, considering and evaluating, and deciding to purchase a new product or service.
Understanding the buyer's journey is important because it helps sales reps better empathize with buyers and position their product or service along that path. By understanding the problems and pains that buyers experience along the way, sales reps can provide a solution that meets their needs. In the following video, Lindsay Thibeault, former Manager of Customer Training at HubSpot, explains in more detail what the buyer's journey is, and its importance to sell more and better.
How can you redesign your website to better match the buyer's journey? There are a few things you can do to redesign your website to better match the buyer's journey:
Make sure that your website is easy to navigate. buyers shouldn't have to spend time trying to find what they're looking for. Make sure your website is mobile-friendly, too, as more and more buyers are shopping on their phones.
Make your website more interactive. Allow buyers to explore your products and services, and provide them with a way to ask questions or get help from a sales representative. This will help buyers feel comfortable making a purchase on your website.
Make sure that your website is up-to-date with the latest technology. Use responsive design to make sure that your website looks good on any device, and use interactive tools like videos and slideshows to engage buyers.
By following these tips, you can redesign your website to better match the buyer's journey and increase your chances of converting more customers.
The site is not mobile responsive
A website should be responsive because it provides a better user experience. People are using their phones more to access the internet, so if your website is not mobile-friendly, they will not be able to easily navigate through it. This will likely result in them leaving your website and going to a competitor's site.
Another reason to have a responsive website is because Google uses website responsiveness as a ranking factor. This means that if your website is not mobile-friendly, it will rank lower in search engine results pages (SERPs). In order to compete with other businesses, you need to make sure your website is up to par.
Having a responsive website is also important for SEO purposes. Google recommends using responsive design because it consolidates website content and eliminates the need to create separate versions of a website for different devices. This makes it easy for Google to crawl and index your website's content.
Next, Una Kravets, Developer Relations Engineer at Google, explains in detail what responsive design is all about:
If you're not sure if your website is responsive, you can use Google's Mobile-Friendly Test to find out. This test will analyze your website and let you know if there are any issues that need to be fixed.
Outdated branding
Branding is important because it helps customers to identify, remember and connect with your company and its products or services.
Many businesses struggle with out-of-date branding. This can be a significant problem since it may influence how customers perceive your firm. Customers may not take you seriously if your branding is outdated.
On the other hand, the branding of your company needs to maintain a level of consistency with your website. If your company has undergone a rebrand lately, then you will need to update the website to reflect the changes. Rebranding is not only about the logo, it also includes the language and the content used on your site.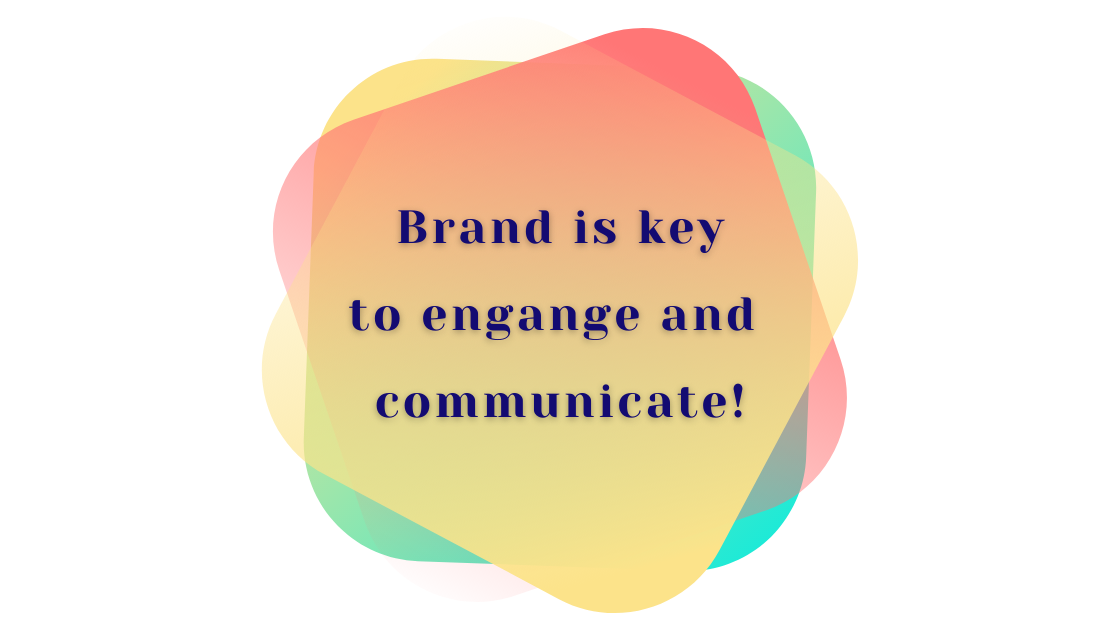 Converting more leads
Your website may be working but it's not converting its visits into customers. You will need to revisit conversion paths to identify the problem. Make the necessary changes on your site to attract more leads.
There are many ways to convert website visitors into clients, but some of the most effective methods include creating compelling offers, optimizing landing pages, and using lead capture forms. Additionally, website redesign can help improve lead conversion rates by ensuring that your website is easy to use and navigate, and that it provides a positive user experience.
Website redesign checklist
Redesigning your website can have a big impact on your customers/visitors' experience. Make sure to have planned everything before acting.
Audit your current site
To audit your current website, you need to take a look at both its design and its functionality. Make sure to consider how well it meets your marketing goals and how easy it is for your customers to use.
Auditing your website's design:
Look at your website's layout, color scheme, fonts, and images. Are they all working well together?
Is your website easy to navigate? Can customers find what they're looking for quickly and easily?
Is your website's design up-to-date? Or does it look outdated and stale?
Auditing your website's functionality:
Check to see how well your website is performing from a technical standpoint. To do so take in account these KPIs (Key Performance Indicators):
Number of visits/visitors/unique visitors. One of the most important aspects of website analytics is understanding how many unique visitors you are receiving. Unique visitors are important because they are a measure of how many individual people have visited your website. This metric is important to track because it can help you understand how well your marketing efforts are working and how popular your website is. Additionally, tracking unique visitors can help you identify any periods when your website traffic drops off, so you can investigate and determine the cause. If you are not currently tracking unique visitors on your website, it is highly recommended that you do so to gain a better understanding of your website's analytics.
Bounce rate. Bounce rate is the percentage of website visitors who leave your website after viewing only one page. It's a key metric to measure the effectiveness of your website because it indicates how engaged your visitors are with your content. If a high number of website visitors are bouncing away from your website, it means that you need to redesign your website to make it more engaging. A new website can help you achieve this goal and convert more website visitors into customers.
Time on site. Time on site is a website metric that refers to the length of time, in minutes or seconds, that a website visitor spends on a website. The longer someone spends on a website, the more likely it is that they will convert into a customer. There are several ways to increase time on site, such as improving website design, adding engaging content, and making website navigation easy to use.
Technical SEO analysis and rankings for important business keywords. It is essential to know which queries drive the most traffic to your website and which ones you should promote on your new site. An SEO analysis will also let you know if you need to redirect existing URLs to your new URLs. Finally, by tracking your website's SEO rankings before and after the website redesign project is completed, you can determine whether the website redesign has had a positive or negative impact on your website's search engine visibility and organic traffic. If you find that your website's SEO rankings have decreased after the website redesign project is completed, you can take steps to improve your website's SEO rankings.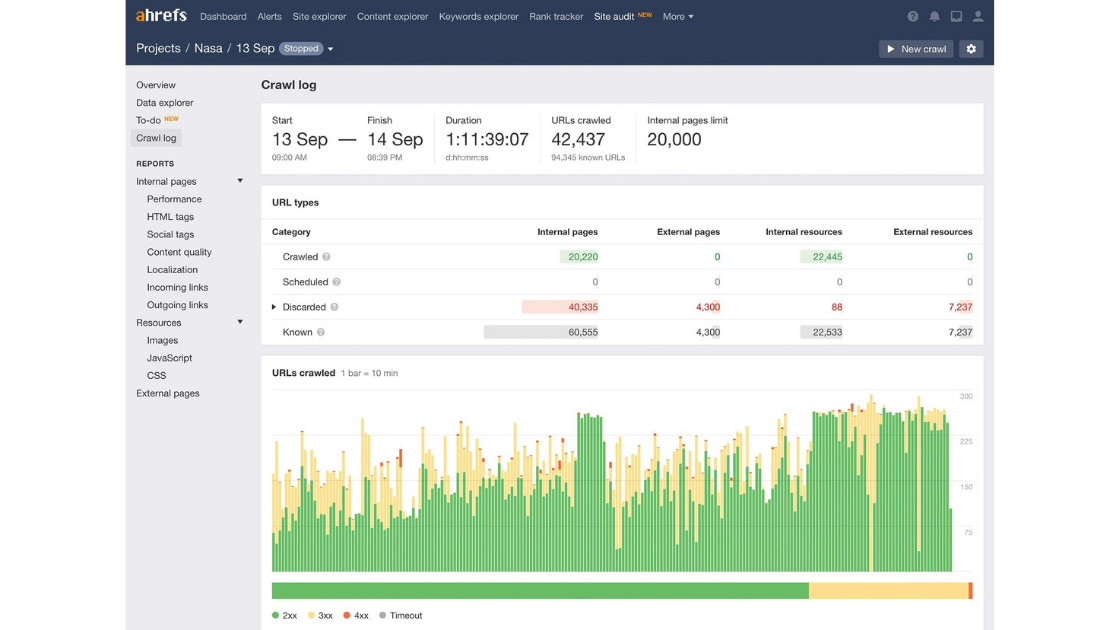 Domain Authority. Domain Authority is a score developed by Moz to measure the strength of website marketing domain name. The score is a logarithmic scale from 0 to 100, with higher scores representing sites that are more likely to rank well in search engine results pages (SERPs). Domain Authority is one of many factors that Google uses to determine how your website ranks in its search engine results pages. The higher your Domain Authority score, the more likely it is that your website will rank higher in the search engine results pages for relevant keywords.
Amount of new leads/form submissions. It is convenient to know exactly how many leads your website currently generates and set SMART (Specific, Measurable, Achievable, Realistic and Timely) goals for your new site.
Amount of sales generated. Same as in the previous point.
You can use website audit tools like Google Analytics, Google Search Console, Ahrefs, or Semrush for the functionality audit. Here's a guide from Ahfers that explains how to run a technical audit on your website:
If you are not an SEO expert, managing these tools can be overwhelming. Do not hesitate to contact us if you need to know the status of your current website.
Once you've audited your website, you can begin making changes based on what you've learned. The best way to approach website redesign is to plan everything out in advance, so make sure to have a solid strategy in place before starting. Follow the tips in this article to help you get started!
Determine your new website goals
One way to determine your website goals is to consider what you want your website to achieve. Do you want it to generate more leads or sales? Or are you looking for increased website traffic? Once you know what you want your website to achieve, you can determine the specific goals that need to be met to achieve those results. These are the most common KPIs:
Number of visits/visitors
Bounce rate
Time on site
Domain authority
Number of new leads/form submissions
Total amount of sales generated
Current SEO rankings for important keywords
Don't forget your current website assets
While a redesign is an excellent approach to improve outcomes, there are numerous ways it can backfire. Your current website has a lot of assets that you have developed over time, and losing them during a redesign could have a negative influence on your marketing efforts. For example, pages with more traffic and content that have been shared or viewed the most.
Analyze your competitors
Look at your competitors' websites and note what you like and dislike the most. It is also useful to make a comparative analysis between your website and those of your competitors to see content gaps and results. To do this, use tools such as Ahrefs or Semrush. In the following video, Sam Oh, VP of Marketing at Ahrefs, explains how to identify your competitors' pages that generate the most traffic to their sites.
Design your new site around buyer personas
A buyer persona is a representation of your ideal customer. It can help you better understand your customer's needs, wants, and behaviors. This information can then be used to create website content and design that is more likely to convert leads into customers.
Creating a buyer persona can be as simple as conducting customer research or interviews. You'll want to gather information about your customer's demographics, including age, gender, income level, and occupation. You'll also want to understand their interests and what drives them to buy. This could include things like pain points they're trying to solve or values they hold dear.
Once you have a good understanding of your customer, you can begin to create a profile that includes all of the relevant information. This will help you when it comes time to designing and developing your website. Make sure to keep your buyer persona in mind when creating website content and design, as well as when conducting any marketing efforts. Doing so can help you see better results from your website redesign.
In the next video, Chiara Clemente, YouTube Manager at Semrush, explains how in more detail how and why create buyer personas:
Optimize your site for search engines
You want potential clients to find your website when they look for information about your services and products. These are the most important aspects to take in account:
Content optimized for search engines (SEO): keyword analysis, correct header tags (H1, H2, H3, etc).
Create a 301 redirect strategy. If you change your URL architecture, you don't want to lose your current traffic.
Correct interlinking between your pages.
Identify Calls-To-Action (CTAs)
CTAs are the elements on your website that drive visitors to take any action, whether it's:
eBooks or whitepaper downloads
newsletter subscription
product purchases
Consultations
Free trials
Your website should not be a static brochure; it should encourage your visitors to do something more with your business. Consider all of the conversion possibilities as you're designing the overhaul.
Create landing pages
Landing pages and call-to-action elements are crucial components of lead generation. As part of the redesign, create stunning landing pages for your offers and assets.
Create a content strategy
If you have more content, on average you will have more website visitors and grow your business faster. Starting a Blog is one of the best ways to have an ongoing flow of great content. Studies have shown that companies that blog have 55% more website visitors and 88% more leads than those who do not.
Create shareable content
To every page, add social media sharing buttons/links. You may use ShareThis or AddThis to your advantage.
Other things to consider before starting website redesign
How long does a website redesign project take?
Redesigning a website can take anywhere from a few weeks to a few months, depending on the size and complexity of the website. It's important to plan out the project carefully and make sure all the necessary steps are taken to ensure a successful redesign.
How much does a website redesign cost?
That depends on a lot of factors, such as the size and complexity of the website, how much redesign work needs to be done, whether any new features or functionality need to be added, and so on. Generally speaking, though, website redesigns typically cost anywhere from a few thousand dollars to tens of thousands of dollars.
Wrapping up – website redesign done right!
FAQs about websites redesign
Can I redesign an existing website?
Yes, you can redesign an existing website. However, it's important to consider how a website redesign can impact customer conversions. In order to maximize conversions, your website must be easy to navigate and visually appealing. Overall, a website redesign should aim to create a better user experience for your website visitors.
How do I redesign an old website?
When it comes to website design, you should always be on the cutting edge. However, you may find that your website is no longer meeting your needs or delivering the desired customer conversions. In this case, a website reinvention may be required.
What is a website relaunch?
A website relaunch is a website redesign that is initiated to improve website performance and increase customer conversions. The goals of a website relaunch are to improve website usability, aesthetics, and functionality to create a better user experience and increase website conversions.
What is a website redesign strategy?
A website redesign strategy is a plan that outlines how you will change your website's design in order to achieve specific goals, such as increasing customer conversions. It's important to have a strategy in place before you start redesigning your website, so you can ensure that the changes you make will help you meet your objectives.
What is website optimization?
Website optimization is the process of making changes to a website in order to improve its performance. This can include changes to the website's design, content, and functionality.
What is a landing page?
It's a website page that is designed for a specific purpose, such as to capture website visitors' email addresses or to promote a product or service. These website pages are often used in digital marketing campaigns, such as when a company sends out an email advertising a new product. When website visitors click on the link in the email, they are taken to the landing page, where they can learn more about the product or service and then decide whether to purchase it.
What is a CTA?
A CTA, or "call to action," is an element on a website or in an email that encourages a user to take an action, such as clicking a link or filling out a form. CTAs are important for website redesigns because they can help encourage more customer conversions. In order to create effective CTAs, you'll need to consider what you want your website visitors to do and then design your CTA buttons and text to match.
There are a few things to keep in mind when creating CTAs:
Make sure your CTA stands out from the rest of the page. Use a brightly coloured button or contrasting text to make it stand out.
Keep your CTA text short and to the point. Users don't want to read a long block of text before taking an action.
Make sure your CTA is relevant to the page it appears on. If you're asking users to sign up for a newsletter, for example, make sure the form is prominently displayed on the page.
What is Page Speed
Page speed is the time it takes for a website to load. It is a ranking factor used by Google to determine a website's rank in search engine results pages (SERPs). A website with a slow page speed will not rank as high as a website with a fast page speed.